Naruto Leg theme'd Tattoo
---
hey all of u

tht

replied to my

thred tyvm

!!! no i need

ur

help, vote for my next tattoo!!!!

thts

right once i get my next 2 (cloud and

itachi

and

sasuke

) ill get the most popular one u voted for, i swear :P so may the best char win (rock lee is a no go)
Hey all, am getting a leg piece done at the moment and a thought id share it with all of u, i would love for some feed back (good or bad) and for some suggestions to fill in some space, bellow are the ones

tht

are already done,

plz

bear in mind

tht

my leg does curve so some of them look a bit weird on the screen

lol.
cheers in advanced Alex
Naruto.
Gaara.
Shino.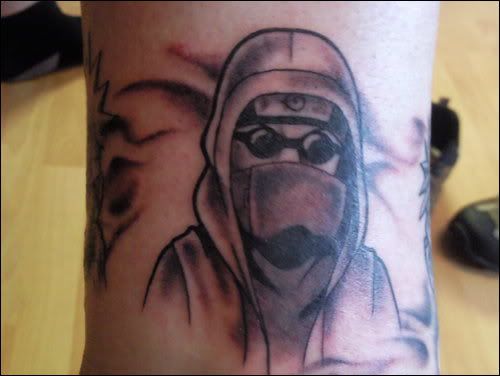 Kiba and Aka.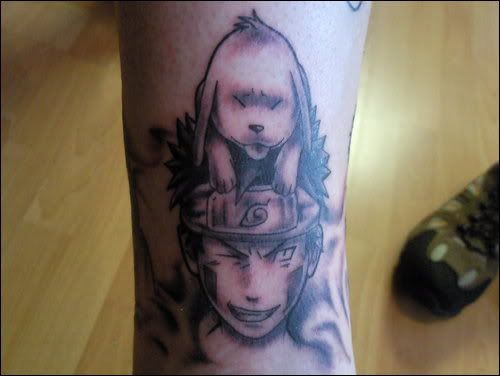 Zabuza.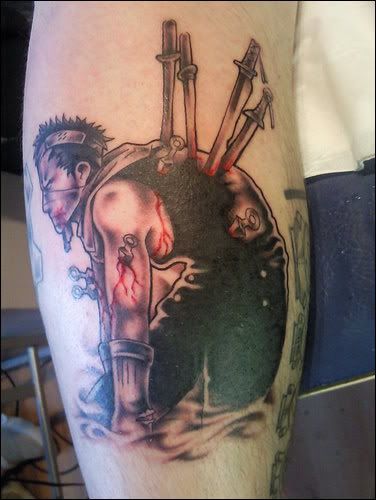 Kakashi (ANBU).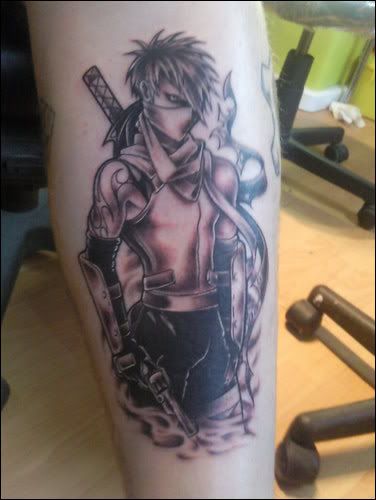 Sukura (Themed).